Paris: Etienne Bardelli, Agnes Sylvester, Shaz

Foot Locker is working with several talents to promote the love for basketball and drive change from a local base. In France, we have partnered up with graphic artist Etienne Bardelli and Director of Paris Basket18 Agnes Sylvester, who both grew up in a basketball-rich community.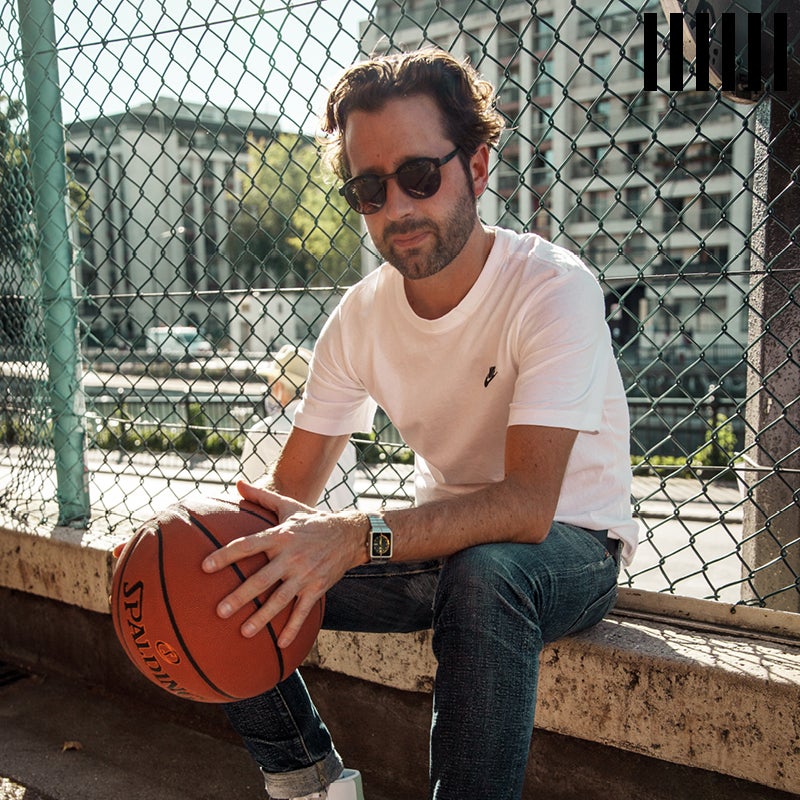 Etienne Bardelli
"It's indeed what I liked when I arrived in Paris, a 'melting pot' with all different cultures" Etienne Bardelli conveys his love for the game through art, and is committed to putting the French basketball on the map. He is working with Foot Locker & the NBA on designing the court in Jemmapes, Paris, and has also designed our exclusive Paris Basketball Court Kit 2020."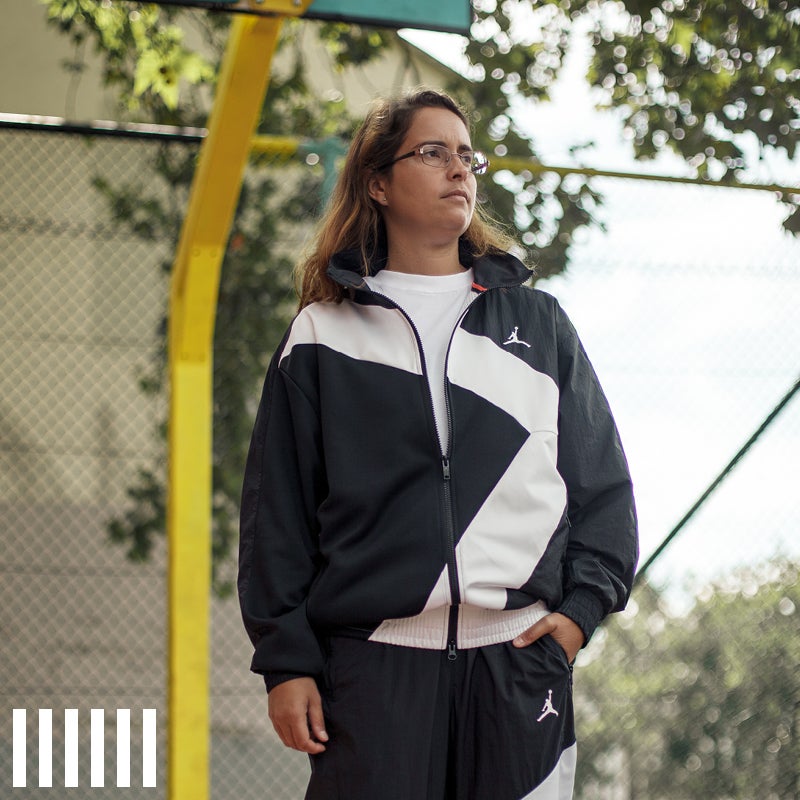 Agnes Sylvester
Agnes Sylvester has dedicated her life to promoting the game for girls, in a male dominated environment. Having played on all the most famous courts in Paris, she has paved the way for women and showed that persevering always pays off. She is the director of Paris Basket18, an all-female championship grassroots club. "A basketball game is not just about competition, but also about hanging out and sharing experiences together. We need to promote this family spirit to the youth as it will give them a conduct in life"
Art inspired by the game plays a big part in helping off-court basketball culture thrive. Artists across the world are driven by the legends and stories of the NBA. From Kobe murals to illustrations mixing Japanese art and basketball, we celebrate people that find the inspiration to raise their game in the crossover between sport and creativity. We are proud to introduce you to two such people and their incredible work. 
We have two hot artists going head to head in the paint, creating six custom NBA basketballs inspired by teams and their cities. Representing London we have Harky and for Paris, Shaz. Both are inspired by basketball culture and are raising their game by taking on a fresh new challenge for their creative expression, turning their canvas into a sphere. We're looking forward to seeing some quite different ball skills from these guys.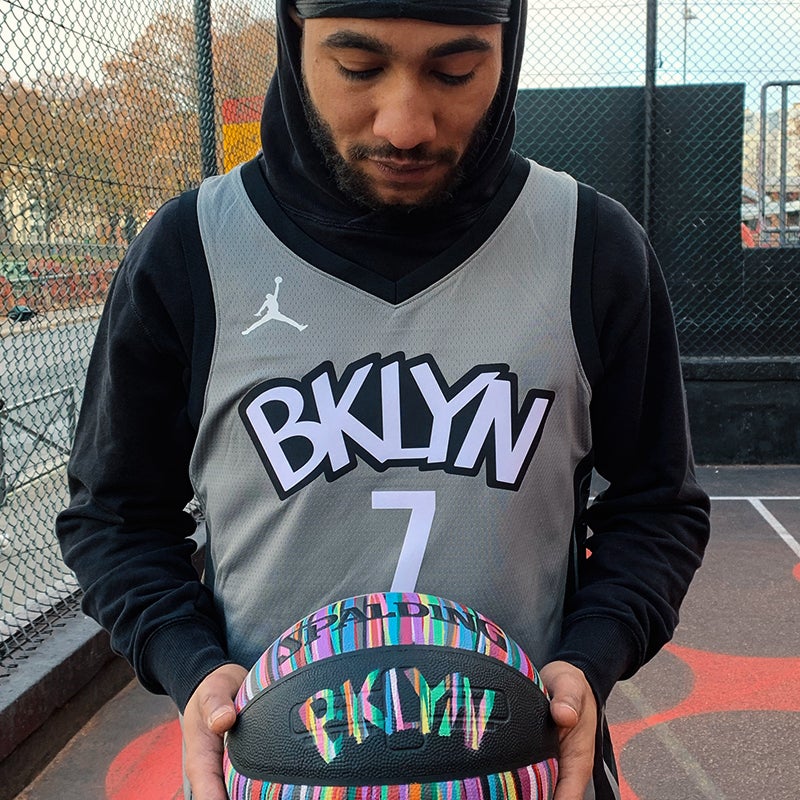 SHAZ
Shaz brings an entirely different energy to his work, his laid back approach hides a thoughtful take on what he calls "Realist cubism". His fragmented style of lines, mosaic and shades of colour turn peoples faces into a puzzle, made up of their history. He is captivated by faces and expression, saying some of his biggest influences were comic books, cartoons and manga. He also says Paris feeds his creativity "Paris is crazy. There are so many good artists so you have to keep up and work harder than anyone. Paris motivates me to create a lot more." Shaz believes basketball and art both play an important role in communities, "art and basketball bring all types of people together. You can be rich, poor, Black, Latino… the important thing is what you can do with a ball, or a pencil."