UNC Michael Jordan Jersey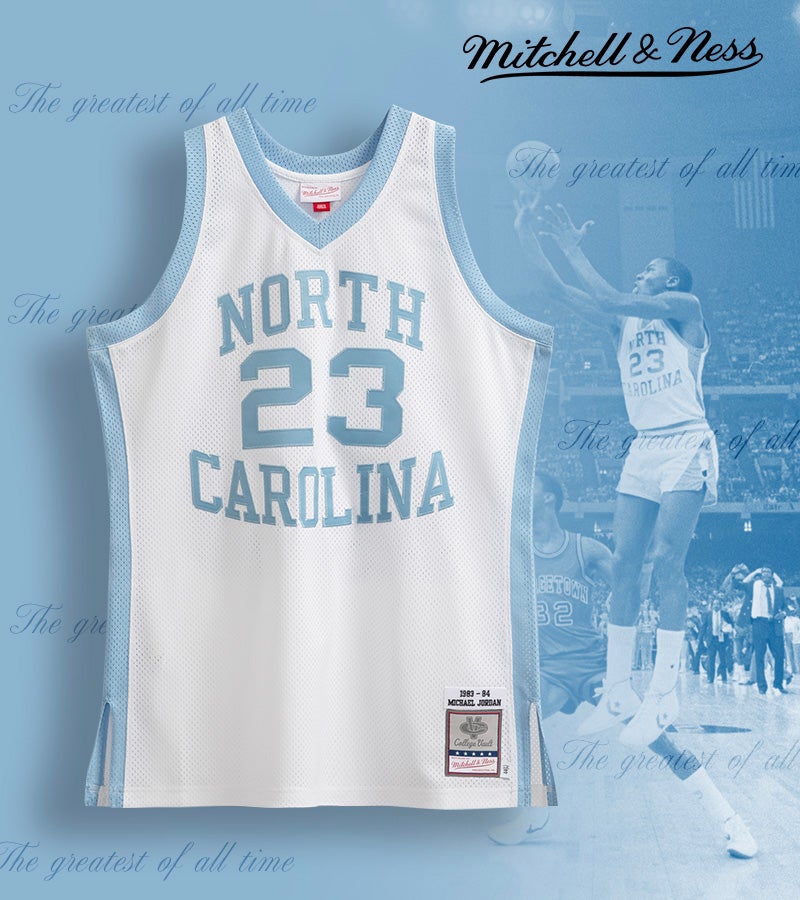 "When Mike Became Michael"
March 29, 1982.
North Carolina trailed 62-61 in the 1982 NCAA National Championship Game when a freshman named Michael Jordan stepped into a jumper on the elbow full of confidence with 17 seconds remaining - and buried it.
Moments later, Georgetown turned the ball over. Game on. UNC, your 1982 champions.
The sequence began a Hall of Fame's worth of memorable moments for Jordan, who was named to the All-Tournament team for his heroics that year. Not only did he help clinch UNC's second-eve National championship as a true freshman in an era where freshmen rarely made an impact, he was the poster child for defeating the mighty Georgetown.
"That was the birth of Michael Jordan," said Jordan in 2016 in an interview with Craig Sager. "Before then I was Mike Jordan. All of a sudden, I make that shot and I'm Michael Jordan. For me, it started my career."